NOW YOU CAN LEARN WHEREVER YOU ARE!
Whether you are at a distant location, or cannot get to the classes – whatever the reason, we can bring the classes to you. Our SMART virtual martial arts classes in Aurora can provide the solutions you need!
SMART for Kids!
The SMART virtual Kung-fu classes are a great way to put pent-up kid energy from prolonged homestay to good use. Exercise can help kids in a variety of ways, and when they're not at school, they still need structure and guidance. It also makes it possible now to maintain their training while at the cottage or on while traveling abroad.
Kids have the energy to burn even when they get plenty of exercise. The activities you choose for them should help them both physically and emotionally. SMART virtual martial arts classes for kids can provide the outlet you need to keep them strong, healthy, and happy.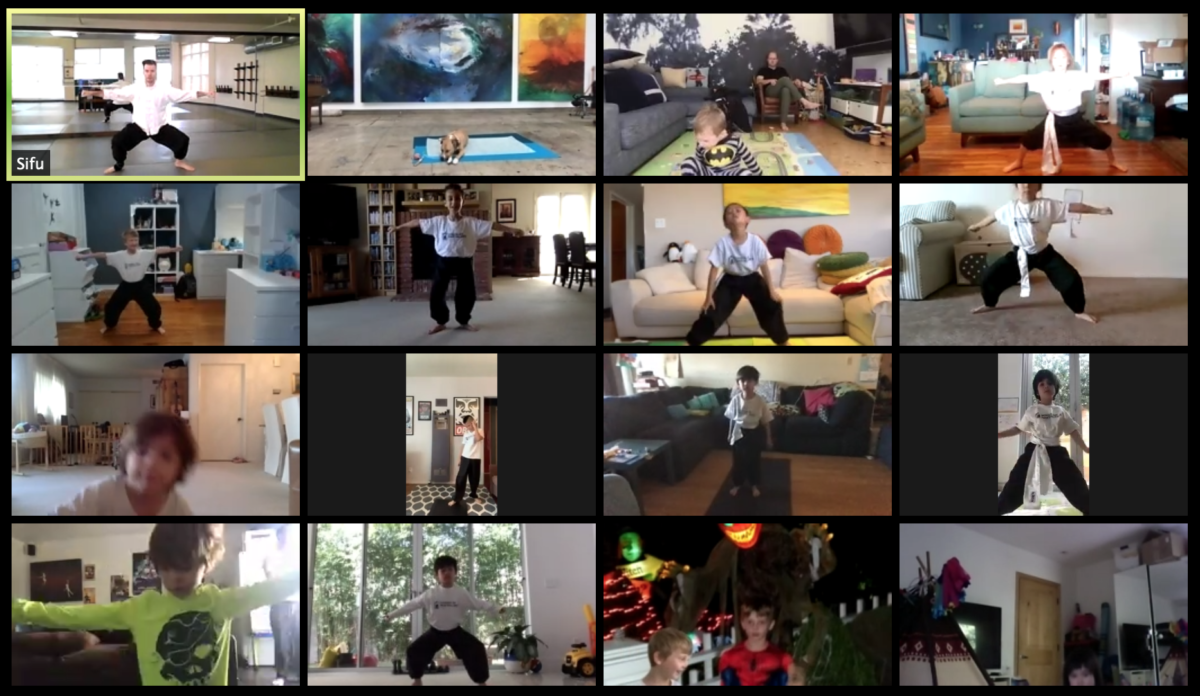 Book your Free Trial lesson Today!
SMART for Teens & Adults!
Whether you have difficulty attending a physical fitness routine due to location, work/school schedule, or in stressful times it's important to prioritize self-care and staying healthy. Having a regular exercise routine that's easy to complete without special equipment can help you stay on track.
A good workout strengthens your body and mind, giving you the ability to cope with stress even when life is challenging. SMART virtual martial arts classes in Aurora offer a body-mind experience that can't be duplicated anywhere else. The workout you choose should help tone your body while teaching you valuable self-defense skills.
The right virtual class can offer the guidance you need with all the benefits of a trip to the gym.